From: Fatma Yarlı Doğan <fyarli92_at_gmail.com>
Date: Fri, 29 Nov 2019 14:55:24 +0300
Hello, My name is Fatma.I studies about ICN for my master thesis. I can't
install Icarus. I try to run from the main directory of Icarus : make
install
But, it show this:
*pip install --upgrade pip setuptoolsTraceback (most recent call last):
File "/home/fatma/.local/bin/pip", line 7, in <module> from
pip._internal.main import mainModuleNotFoundError: No module named
'pip'Makefile:11: recipe for target 'install' failedmake: * [install] Error
1*
My phyton version is 3.6.4. I don't have a lot of information about
ubuntu system. Maybe, because of this, I can't solve this problem. I added
a screenshot about error. Can you help me? Thank you, so much.
[image: icarus_error.png]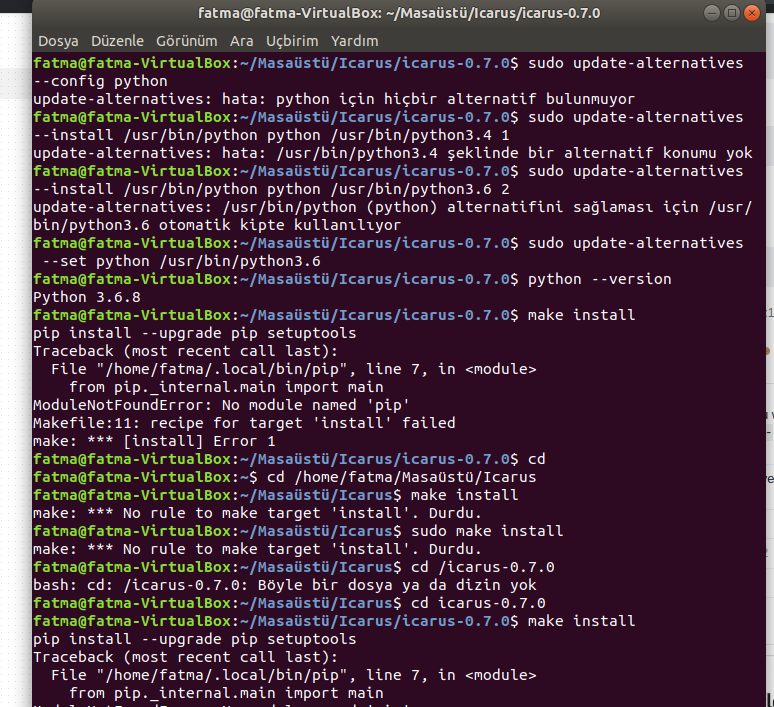 (image/png attachment: icarus_error.png)
Received on Fri Nov 29 2019 - 11:57:26 GMT